Skip to Content
Results You Can Count On
Clean Science Solutions is ushering in the future of energy-efficient air purification technology worldwide with some units having been developed for use with multiple technologies. Advanced Oxidation Technology (AOT) was developed over 20 years ago, and since then, more than one million AOT cells have been in use all around the globe. This technology has been licensed to many Fortune 500 companies for use in health care, food processing, military, government, marine, hospitality, residential, and commercial applications. In addition, these AOT cells have been specified in the Norovirus and MRSA protection plan of America's largest restaurant chains, hotel chains, theme parks, cruise lines, public schools, and hospitals. Testing and studies performed by third-party independent labs and universities have proven AOT cell technology renders airborne toxins inactive by up to 99%.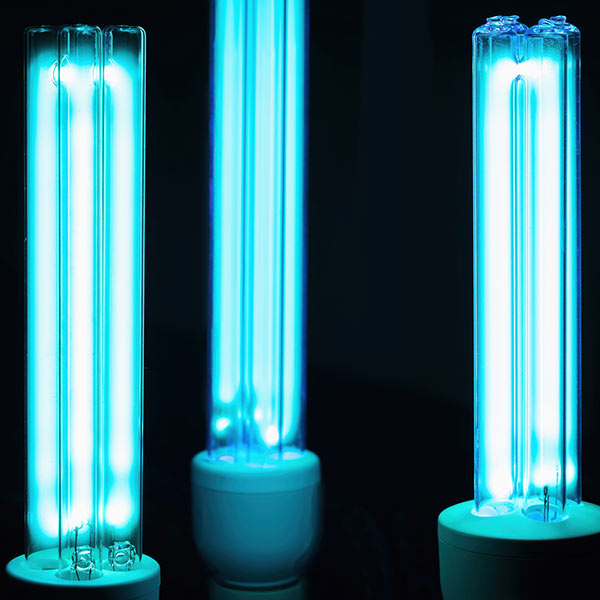 PHI-Cell® Technology
Our PHI-Cell® technology manufactured by RGF Environmental Group Inc. utilizes a broad-spectrum, high-intensity UV light targeted on a hydrated quad-metallic catalyst surface. This target surface is covered with a proprietary quad-metallic and hydrophilic coating. The UV light reacts with the catalyst and moisture to produce an advanced oxidation plasma consisting of hydro-peroxides, superoxide ions, and hydroxide ions. These friendly oxidizers will revert back to oxygen and hydrogen once they've come in contact with and eliminated the pollutant. PHI-Cell® technology has been used globally for over 20 years with a perfect safety record.
REME HALO® Technology
Our REME HALO® technology manufactured by RGF Environmental Group Inc. uses an electromagnetic energy cell to create ionized hydro-peroxides (H2O2), a friendly oxidizer plasma made from oxygen and humidity. This hydrogen peroxide vapor is excellent at killing germs, reducing volatile organic compounds, and eliminating unwanted odors. In addition, RGF's in-duct HVAC unit, the REME HALO®, has the added benefit of reducing airborne dust and particles through bi-polar ionization. Particles will clump together to form larger, heavier particles, which in turn drop out of the air or are caught by your filter.